Stefan Babović, New Chief Operations Officer of Victoria Group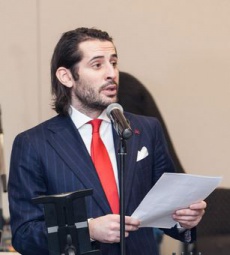 The Supervisory Board of Victoria Group has appointed Stefan Babović as the new Chief Operations Officer of the company.
As Chief Operations Officer, he will be responsible for business strategy and development plans, all operations and financial performance. He will also manage corporate operations as the company representative in communication with the government, state institutions and other key company stakeholders.
Stefan Babović has been part of Victoria Group top management team since 2016, when he became Deputy Chief Executive Officer. His duties in this position included the organization and restructuring of the sales department, developing new markets and improving sales results, as well as managing capital investments projects. Prior to this, he took part in managing business activities, both on the level of the Group and within each individual member company, overseeing different lines of business, from production and procurement to sales and finance.
He gained his initial business and corporate experience working at "Fashion Company", one of the largest fashion companies in the Balkans, which deals with import, distribution, wholesale and retail in stores across Serbia, Croatia, Montenegro and Macedonia. Between 2012 and 2014, Babović took part in contracting the exclusive representation of world-famous urban fashion brands and expanding the company's portfolio. He also participated in developing a retail chain in Serbia and in the region.
As a representative of Victoria Group, Stefan Babović takes part in the activities of Serbia's top business associations, such as: AmCham (American Chamber of Commerce in Serbia), FIC (Foreign Investors Council), NALED (National Alliance for Local Economic Development), Danube Soya Association, etc.
The Supervisory Board of Victoria Group is convinced that Stefan Babović will successfully lead the company through the upcoming business reorganization process and enable the long-term successful and sustainable operation of the company and its members in the future.