NEW OWNER OF THE COMPANY VICTORIAOIL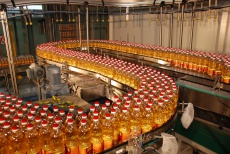 In continuation of its strategic plan to focus all business activities and investments into plant-based proteins and food ingredients, Victoria Group - the Serbian agro-industrial conglomerate specialized in processing exclusively Non-GMO crops - has sold its edible oil business, Victoriaoil, in Serbia, to a local entity Sun Valley, ultimately co-owned by funds managed by Oaktree Capital Management, L.P. and Mr. Vaja Jhashi, an Eastern European agri. entrepreneur with business operations in Moldova, Ukraine and Romania. Terms of the deal remain undisclosed.
Statement by Stefan Babovic, COO of Victoria Group:
"Victoria Group intends to solidify its position as a leading European player in Non-GMO plant-based proteins, through its flagship Sojaprotein company - which already sells to 65 countries on 5 continents and is among Serbia's top exporters. This business has produced impressive results - even during the Covid-19 pandemic. Plant-based proteins, Non-GMO foods, mindful nutrition, and a sustainable food chain are much more in the spotlight and actively sought by consumers across the world. We keep investing in capex – with over EUR 17 mil. spent in 2020 and budgeted for 2021 – and in our people. As a result, Sojaprotein is a preferred supplier to global blue chip food companies, while proving itself a worthy competitor to the ABCDs of agri business, in our product segments. Profit margins are growing handsomely, soya-based meat alternatives are becoming increasingly sophisticated, and in general we see great potential for our company - at the present moment, but especially in the mid- and long-term future."