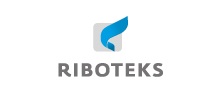 Riboteks is the leader in the production and sale of quality rainbow trout, huchen and trout spawn, and at the same time a sales agent for BioMar trout fish food.
Riboteks joined Victoria Group in 2002, launching a new chapter in its operations. Following significant investments, one of the most sophisticated fish hatcheries in this part of Europe was opened, with a maximum capacity of 2.5 million units of spawn with an average weight of 1g per cycle, or 10,000,000 units annually. The modernization of technology was among important investments - primarily the installation of a modern water aeration system. Riboteks is the first trout farm in this region, which has established the strict principles of the HACCP system and ISO standards.
Today, with a capacity of 250-400t, Riboteks covers more than 10% of the total consumption of trout in Serbia and contributes to Victoria Group's business system through the purchase of fish food from the Veterinary Institute Subotica.