New Company Video of the Veterinary Institute Subotica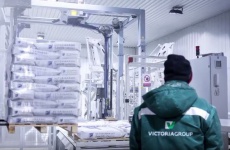 The Veterinary Institute Subotica, a Victoria Group member company, has prepared a new company video to support its sales. The three-minute video sums up the development of the Veterinary Institute Subotica and its business successes, emphasizing that it is the most complete system in the field of veterinary medicine in Serbia, and the only company offering end-to-end solution for livestock breeding – from preventive measures, through feeding to the treatment of animals.
The video can be viewed here.