Save Energy, Save the Planet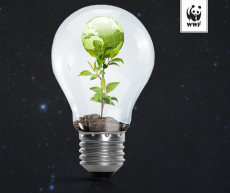 On Saturday, March 25, the lights will be turned off from 20:30 to 21:30 to symbolically mark the tenth "Earth hour". This global event is organized by the World Wildlife Fund (WWF) to raise awareness of climate change and its consequences.
Street lights and decorative lights illuminating the historic-cultural monuments and city squares will be turned off for one hour in cities around the world. A large number of organizations and companies join the initiative every year and, since the very beginning, more and more people have been encouraged to participate so that everyone can contribute to environmental protection and the care of natural resources.
Victoria Group will participate in the "Earth hour" once again this year and it encourages its employees to join in and turn off the lights in their homes for an hour.
The "Earth hour 2017" video can be viewed on this link.