Sojaprotein Among the Top Soybean Texturate Producers in the World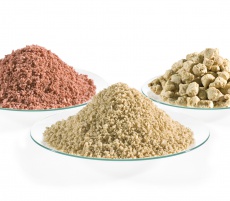 The global market research firm "MarketsandMarkets" has published a report on the textured soybean protein market, according to which Victoria Group, with its member company Sojaprotein, is among the top 11 players in this market segment in the world.
Conventional, non-GMO and organic production were included in the research. When it comes to products, texturates based on soybean flour, protein concentrates and isolates were examined.
According to the analysis conducted by "MarketsandMarkets", the textured soybean protein market was worth USD 1.58 billion in 2016 and is projected to reach a value of USD 2.73 billion by 2022.