Victoria Group among top 15 Serbian exporters in the first quarter of 2016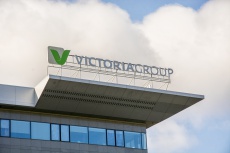 The Ministry of Finance of the Republic of Serbia has published a report on the current macroeconomic developments containing a list of the top 15 exporters in the period January – March 2016, according to the Customs Administration data.
Victoria Group took the eleventh position with the export value of €36.1 million in the first quarter of this year. The company is, at the same time, the top exporter in the food sector.
The export value of the 15 leading Serbian exporters in the first quarter of 2016 amounted to €918.1 million, and the top exporters, besides Victoria Group, are Fiat Chrysler Automobiles (FCA) Serbia, Tigar Tiers, Železara Smederevo, Philip Morris, Yugoimport SDPR, HIP-Petrohemija, Naftna industrija Srbije, Tetra Pak, Yura Corporation, Gorenje, MK Group, Hemofarm, Leoni, and Bosch.